Biography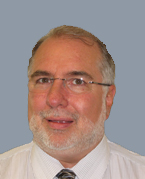 He has been in practice in the Dearborn area over 10 years. Jon has worked in the Oakwood Health Care System in Partial Psychiatric Hospital Program. He currently also works at VA Hospital.
Degrees & Certifications
Licensed Master Social Worker in the State of Michigan.
He is certified as an Advanced Alcohol & Drug Counselor (CAADC).
He received Master of Social Work from the University of Michigan majoring in Mental Health.
Target Population & Expertise
Adults with depression, anxiety, bipolar disorders, PTSD, couples issues, substance abuse, and more.
His areas of special interests are Substance Abuse & Chemical Dependency.
Certifications/Licensures
LMSW